On 2 July 2017, Hotel NuVe Heritage, a boutique hotel in Singapore celebrated its grand opening with lunch sets prepared by the hotel cafe Yummo Chow as well as lion dance performance and opening of new art show in our hotel lobby.
Grand Opening Ceremony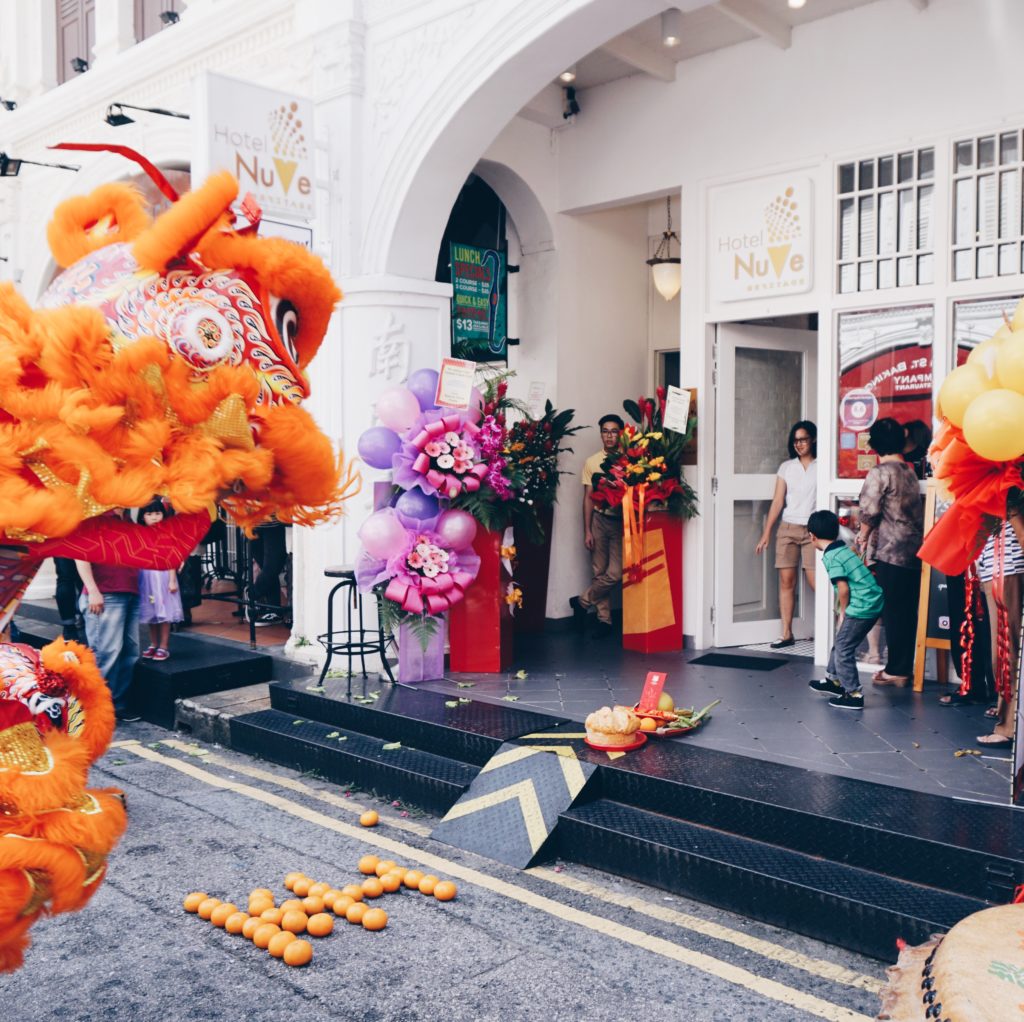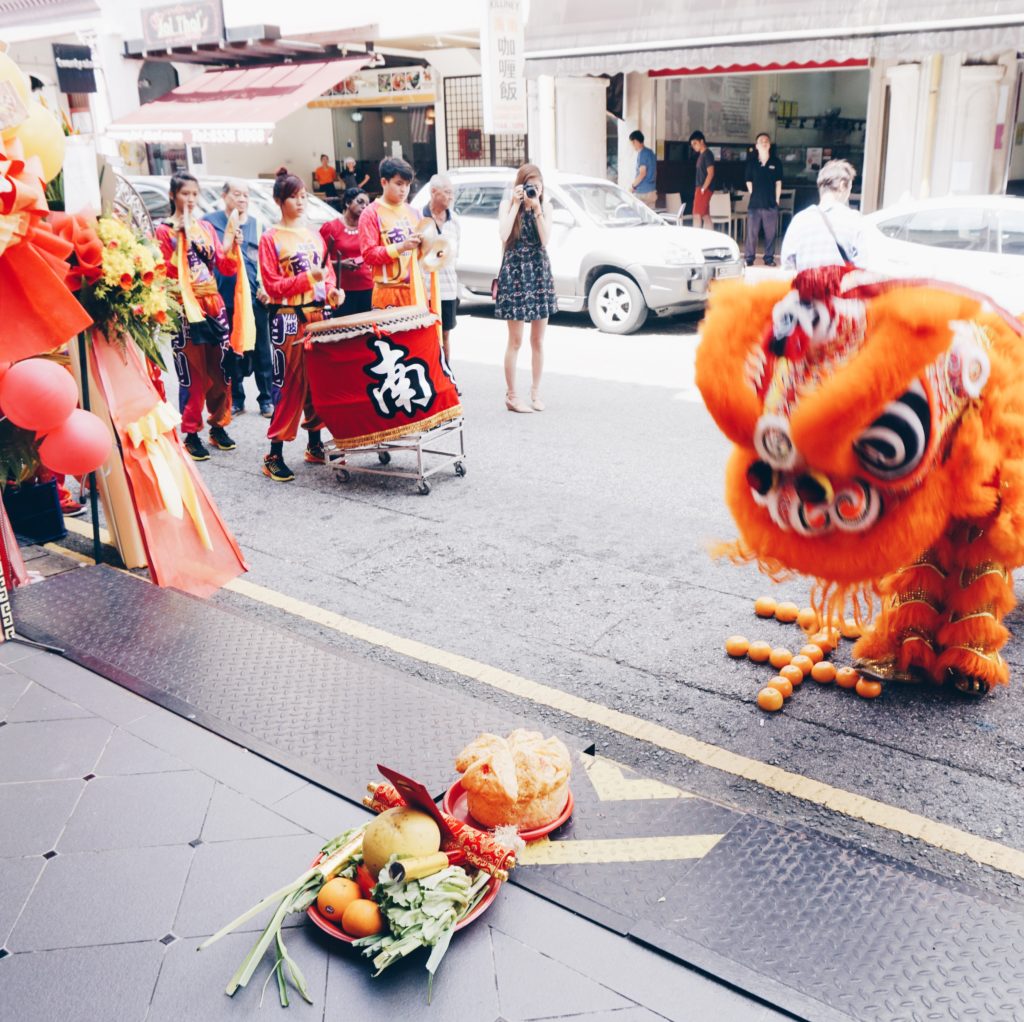 Lion Dance performed by Nam Sieng Dragon & Lion Dance Activity Centre.
New artworks to be displayed every month at Hotel NuVe Heritage
Not only did our guests at our grand opening enjoyed the delicious lunch set and the amazing lion dance, they also witnessed the opening of Art Show at Hotel NuVe Heritage curated by the talent Singaporean artist Abu Jalal Sarimon. 
Each gallery will be displayed in our hotel lobby for 3 weeks before he begins to curate a completely new gallery of artworks to support local artists in Singapore. 
We aim to create a space not just for a comfortable stay but a place to reflect, engage and share ideas.
Here are the list of talented Artists:
Abu Jalal Sarimon 

Florence Shen 

Jose Sintnicolaas 

Dr. Lim Poh Teck 

Mark Luo 

M Masyfu' 

Nur Iman Sumani
All artworks on display are for sale. If you like the artwork and would like to purchase them, kindly approach our hotel front desk for more information.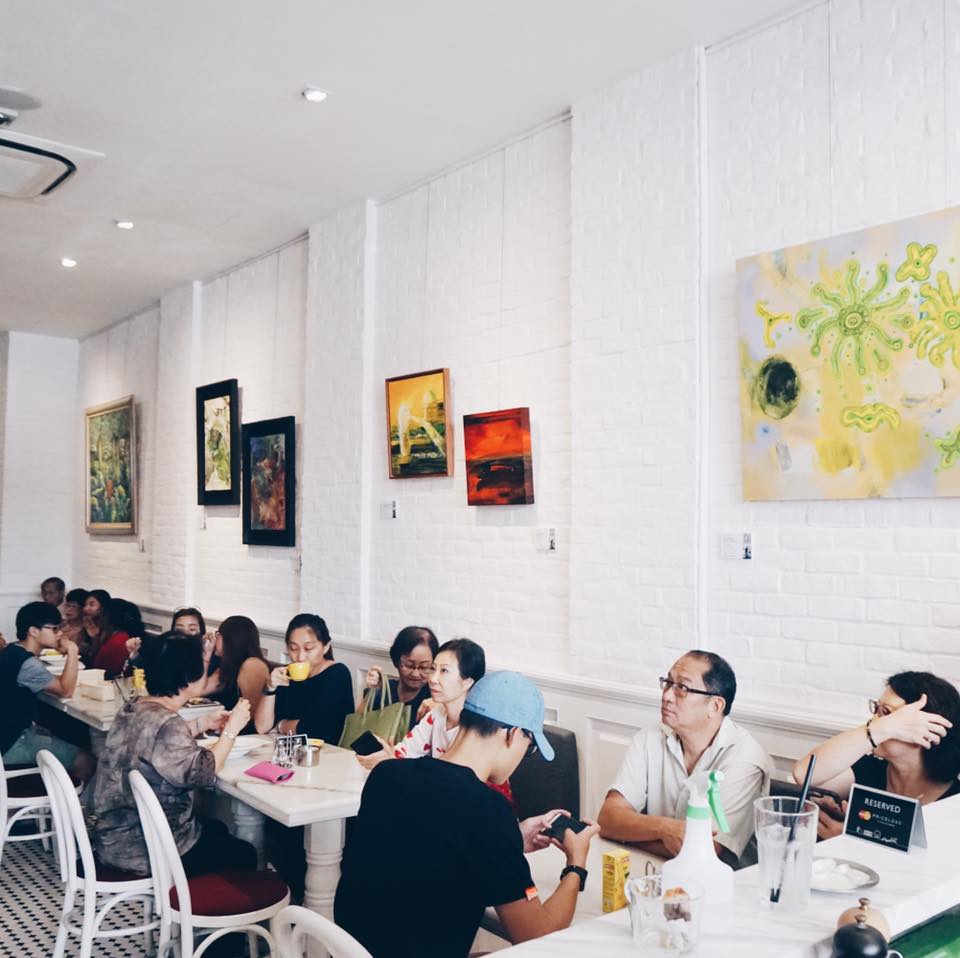 Head over with your friends for lunch or dinner at our hotel cafe or check out our Special Offers page and book a boutique hotel room to take a closer look at these brilliant artworks.
Book directly on our website for the best rate and many more benefits! Our room rates also comes with hotel breakfast for two.
Grand Opening of new Boutique Hotel in Singapore with a monthly curated art show